Bids for the Cuscal Limited Broker Offer are now open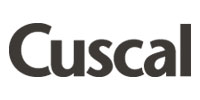 Cuscal Limited ('Cuscal') is the only end-to-end B2B payments business in Australia with full connectivity in a single organisation. Cuscal's core capabilities are difficult to replicate, and revenue generation is typically linked to transaction volume.
Bell Direct clients can lodge bids to invest in Cuscal via the Broker ('Offer').
The Offer is being made by Cuscal Limited (ACN 087 822 455) and Cuscal SaleCo Limited (ACN 670 386 713) and is expected to raise approximately $367 million.
The price per share under the Offer is $2.50 giving an implied market capitalisation of $514 million.
The Prospectus has been lodged with ASIC. Please ensure you read it carefully before you bid.
Details of the Offer and how to bid are enclosed below and shares are expected to trade on the Australian Securities Exchange (ASX) under the ASX code CCL.
Firm bids are due by 10am 21 November 2023 (AEDT) – Subject to early close and without notice.
| Key Dates | Date |
| --- | --- |
| Prospectus lodgement date | 6 November 2023 |
| Offer period opens | 14 November 2023 |
| Offer period closes | 21 November 2023 |
| Settlement | 24 November 2023 |
| Issue and transfer of Shares | 27 November 2023 |
| Expected commencement of trading of Shares on ASX on a normal settlement basis | 27 November 2023 |
| Expected dispatch of holding statements | 28 November 2023 |
The dates above are indicative only and may be subject to change without notice.
| Offer Price | $2.50 |
| --- | --- |
| Total proceeds under the Offer | $366.7 million |
| Total number of Shares available under the Offer | 145.5 million |
| Number of Shares to be held by Existing Shareholders after the Offer | 58.7 million |
| Total number of Shares on issue at Completion | 204.4 million |
| Market capitalisation at the Offer Price | $513.9 million |
| Pro forma historical net debt / (cash) at 30 June 2023 | $0.0 |
| Enterprise value / pro forma forecast FY24 Adjusted EBITDA | 9.4x |
| Offer Price / pro forma forecast FY24 NPATO per Share | 16.5x |
| Annualised pro forma 2HFY24 dividend yield at the Offer Price | 2.6% |
[1] Enterprise value calculated as market capitalisation less pro forma unrestricted cash and cash equivalents as at 30 June 2019.
To apply for the Cuscal Limited Broker Firm Offer:
Existing Bell Direct clients, follow the steps below:
Download and review the Prospectus carefully here.
Send an email to ipo@belldirect.com.au detailing your Bell Direct account number, your name and the amount in $ you would like to apply for.

The price per share is $2.50 per share, with a minimum application of [$2,000- check] worth of shares in aggregate. Firm bids are due by 10am 21 November 2023 (AEST). However, the company may vary the timetable, including closing the Offer early, at any time prior to that date, without notice.

Ensure you have sufficient cleared funds in your Bell Direct cash account on the day you make your bid. If there are not adequate cleared funds in your account, your application won't be submitted and you will not be allocated units.
Once your bid is lodged, we will advise you of your final allocation when we are able. You may receive less shares than you bid for.
a) you have read and understood the Prospectus dated Friday 2 November 2023 (and/or supplementary or replacement Prospectus);
b) you hereby submit a bid for a firm allocation of shares in the Offer and acknowledge that once the firm offer is closed I/we may not withdraw my/our bid.
c) you apply for the value of units that I/we bid for (or a lower value as determined by Bell Direct at its sole discretion);
d) that the information contained in the Prospectus (and/or any supplementary or replacement prospectus) is not financial product advice or an express or implied recommendation that the financial product is suitable for me/us, given my/our investment objectives, financial situation or particular needs;
e) That, in the event that the offer is oversubscribed, Bell Direct or the issuer may determine the allocation policy in its absolute discretion and I/we agree not to make any claim against Bell Direct or the Issuer in relation to the allocation policy.
f) I/we make the acknowledgements, declarations, representations and warranties set out in Section 7.12 of the Prospectus and this Broker Firm Offer Application Form and declare that all declarations, details and statements made by me/us are complete and accurate;
​Please contact our broking representatives by email or on 1300 786 199 if you have any questions on the Offer or on how to apply.