As brokers not bankers we know what experienced stock market investors and traders need. Better fees and analysts reports are just some of the benefits you can expect with Bell Direct.
Features for experienced investors.
Or rather, what makes Bell Direct the smarter choice?
Our new fully interactive HTML5 charting technology helps you visualise complex pricing data and technical indicators in a simple way. Directly manuipulate the data displayed across all devices.
With the Bell Direct multi order pad, you don't need to enter and place one trade at a time. Now, you can action any number of trades in or out of a stock from one or all of your accounts with just one order pad.
Because we're a branch of Bell Financial Group, we get access to all kinds of research and reporting from Bell Potter. So, when you trade with Bell Direct, we give you the latest high quality institutional research.
The financial year summary report is innovative and easy-to-read. We make it free and available to all Bell Direct clients during the year, detailing the key aspects of your account.
The more you trade the more you save.
We reward frequent traders with better rates and services.
Trade size
Bell Direct
CommSec
ANZ Share Investing
Westpac Online Investing
Nabtrade
$5,000 trade
$15
$19.95
$19.95
$19.95
$14.95
$10,000 trade
$15
$19.95
$24.95
$19.95
$19.95
$25,000 trade
$25
$29.95
$29.95
$27.50
$27.50
Frequent Trader Discount

> 10 trades/mth




$13




> 30 trades/mth




$10

None

> 1 trade/mth $19.95




or 0.11%

None
None
Looking for something more?
Bell Direct Advantage is an exclusive program for active and sophisticated investors.
FIND OUT MORE
Premium services for experienced traders.
We have a suite of services for those that require an extra edge.

A constant stream of live market data
Quotes, market depth and trades dynamically updated as they happen
Stock data including dividends, historical corporate actions, company profiles and charting
Real-time charting with advanced technical analysis tools
A customisable interface, so stock market investors can personalise their system to suit their trading style
Viewpoint has a highly customisable user interface with many widgets.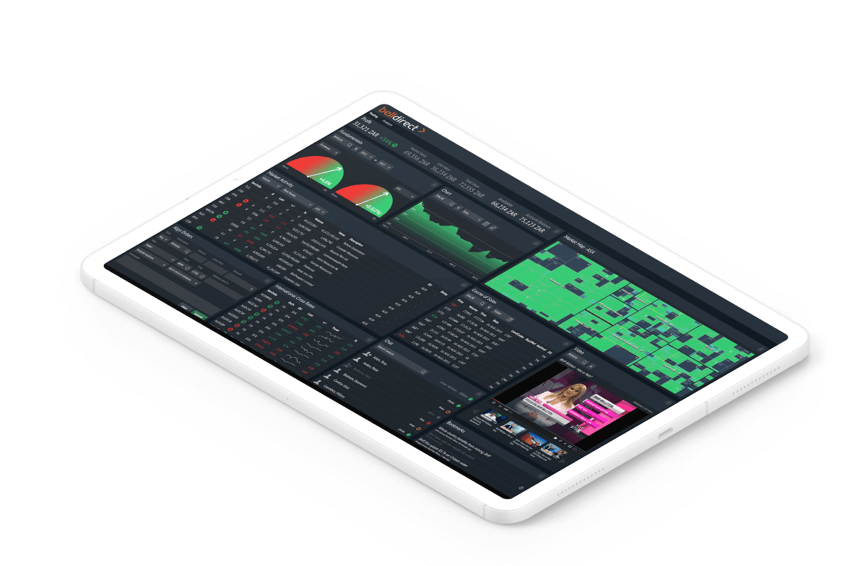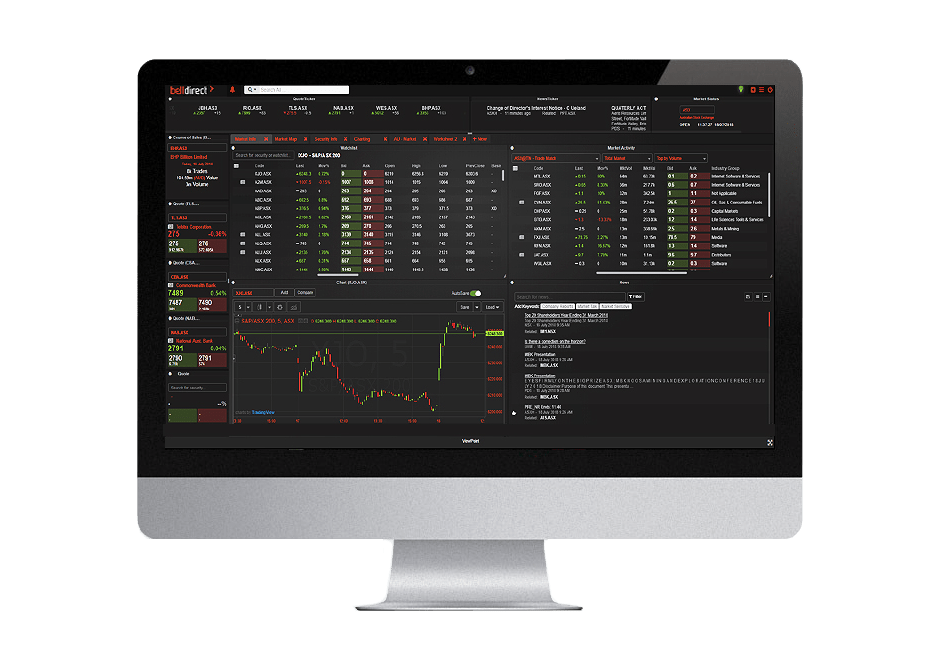 With Bell Direct's 'in website' Live Streaming service (Australia's first) you get:
Price changes when they happen in real time
Your watchlist and portfolio updating in real time
Streaming data in every page of your Bell Direct website and mobile app
A range of display styles to choose from
No need to launch an additional window or third party service
Nothing to download or install
No need to refresh pages and lose precious seconds getting the latest price update
Whether you're boosting your potential returns with leverage or want to access more funds for investing, margin lending is a powerful investment strategy.
A margin loan enables you to borrow money by using your existing portfolio holdings as security.
By accessing more funds, you can increase the amount you have invested. This means you can work on building the portfolio you thought was out of reach.
Nabtrade – 3rd
CommSec – 4th
Westpac Online Investing – 5th
ANZ Share Investing – 7th
Research and
Recommendations
Nabtrade – 2nd
CommSec – 4th
Westpac Online Investing – 5th
ANZ Share Investing – 6th
Nabtrade – Yes
CommSec – No
Westpac Online Investing – No
ANZ Share Investing – No
Nabtrade – Yes
CommSec – No
Westpac Online Investing – No
ANZ Share Investing – No
The above information is true as at 18/10/2019.
How actual clients ranked each broker – independent survey of net promoter and satisfaction scores – Investment Trends H1 2019 Online Trading Survey Report
Share Trading Customer Satisfaction Award Winner 2022
Bell Direct was awarded first place in Finder's Share Trading Customer Satisfaction Awards for 2022.