Make your super work harder for you with our simple, complete SMSF solution.
An SMSF allows you to take control of your retirement investments and keep your costs low so that you can hold onto more of your investment returns. Other key benefits include:
Superannuation is one of Australia's most tax effective vehicles for investing
You have access to a wider range of asset classes than some superannuation vehicles
SMSFs can provide

cost savings

SMSFs benefit from borrowing strategies
You can utilise pension strategies
You can pool your superannuation savings
Get your free SMSF set-up guide now.
Please fill in your details below to download our free SMSF set-up guide.
Discover Bell Direct SMSF
So you're ready to take control of your super and set-up an SMSF. It's an exciting step, and we're here to help you manage your investing and admin.
Are you thinking about who will take care of your tax, audit and compliance? Is there daily reporting to track my SMSF? What can I invest in? Is there someone to call when I need help? Can I track my SMSF online and on my mobile?
That's where we come in. Bell Direct's affordable all-in one SMSF solution in association with Prime Financial (ABN 67 089 676 068) takes care of both your admin and trading needs so that you can be better off.
What you get with Bell Direct SMSF
From tax, compliance, reporting and our free concierge service, our all-in-one solution gives you all the tools you need to focus on your SMSF performance.
Daily reporting with our online portal & mobile app
Cheaper trades from $15 (and from $10 for active traders)

Free concierge service with a dedicated SMSF expert
Bell Potter research, trading ideas & portfolio tools
Invest in shares, ETFs, mFunds, LICs and XTBs
Tax, Compliance & Audit Covered
Personalised Services & Strategic Advice from our SMSF admin partner – Prime Financial
Insurance at competitive wholesale rates
Take the online portal for a test drive
View all your investments in the one place when you decide to review your investment strategy.
With our dedicated online portal and mobile app, you get daily reporting to monitor your portfolio value, contributions and pensions.
This way you have all the information you need to track your SMSF performance and make managing your SMSF as easy as possible.
Check out our competitive fees
Bell Direct SMSF fees are value for money, transparent and easy to understand.
Mobile app and online portal
Bringing the right experts together for your SMSF
Prime Financial are an Australian SMSF admin specialists who take care of your audit, tax, compliance and strategic SMSF advice with:
Accounting: your financial, compliance and regulatory documents are prepared for EOFY (capital gains tax records, BAS/IAS/PAYG, annual tax return).
Compliance: you can get quickly alerted of any compliance breaches.
Independent audit: an award winning audit firm make sure you meet your legal requirements and satisfy the annual audit.
Personalised services: you can get personalised help with things like contributions strategies, change of trustee, disability, divorce and fund windup.
Pension admin: if you need to move from accumulation to pension mode (including pension rebate, deduction calculation) we can do it for you.
Our insurance partners are AIA & AGI. For your life and income protection insurance, they offer wholesale premium rates.
Discover our Master Insurance Plan.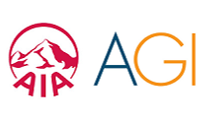 Our term deposit partner is Australian Money Market (AMM). If you want to choose from a large range of term deposits, you can use AMM as one centralised access point to make it easier.