With Australia being a relatively stable and steady economy, it's no surprise stockbroking here is a personal favourite for global investors, who want to stick to a developed market they can trust.
All companies listed on the ASX are an ASX listed equity. Shares of these companies can be bought and sold via our platform.
ETFs
are a
collection of investments within a fund
 that you can buy or sell on the ASX, similar to how you would buy or sell a share.
They give you access to a vast range of markets, like global, fixed income, and the Aussie share market. They're also a low-cost way to access diversification.
Similar to options, warrants let you either buy or sell the security of the issuing company for a certain price, until the expiry date. This specific price is also known as the exercise price.
With prices often being low, the gearing and leverage are typically high, in turn creating potentially larger capital gains and losses.
With interest rate securities, you loan money to a company or government, which pays interest either in perpetuity or over a period of time. Choose between government or corporate bonds, listed debt & hybrid investments.
After buying an interest rate security, it may be sold to a different investor.
Profit from any market condition with options.
ETOs
give you the opportunity to profit from market movements for a fraction of the cost of holding shares directly.
And because they can be used to create both short and long positions, you can trade your view no matter which way the market's trending.
Now you can invest in
managed funds
using the same platform as your shares, with your Bell Direct account and mFund.
mFund is a new ASX service powered by CHESS settlement that allows you to buy and sell units in managed funds with the same security and reliability as any other ASX investments.
XTBs
allow investors to access the returns of individual corporate bonds. They provide a listed fixed income alternative in a diversified investment portfolio.
Buying XTBs is just like buying shares. They have the same benefits of ease of access and transparency as other ASX investments.
In essence, IPOs are the process by which companies transform from being a privately held, to a publicly listed company. IPOs are a public offering in which a companies shares are sold off on stock exchanges, and are underwritten by investment banks.
After the IPO, shares will be traded as normal on the exchange.
Boost your investing power with margin lending. A margin loan enables you to borrow money by using your existing portfolio holdings as security. By accessing more funds, you can increase the amount you have invested. This means you can work on building the portfolio you thought was out of reach.
Share Trading Customer Satisfaction Award Winner 2022
Bell Direct was awarded first place in Finder's Share Trading Customer Satisfaction Awards for 2022.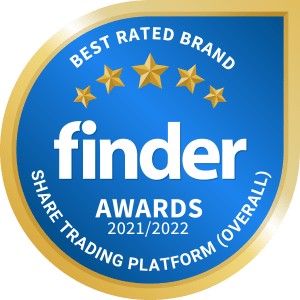 Join Bell Direct to get more insights