Macquarie clients, welcome to Bell Direct Advantage
A seamless transition from Macquarie
We're here to make the transition from Macquarie as seamless as possible for you.
As part of this process, Macquarie has organised for Bell Direct to offer a trading service to you under our 'Advantage' premium offering.
Bell Direct is backed by Bell Potter, a leader in the Australian stockbroking industry since 1970.
Read on to find out what extras you'll also get as part of the Bell Direct Advantage service.

Features that you enjoyed as part of your Macquarie account:
A dedicated trading desk ready to take your calls and manage your orders if required,
Your existing settlement account.

Your new Bell Direct Advantage extras:
Real broker research from Bell Potter,
The ability to trade mFunds,
Our award-winning service,
Competitive pricing at 0.75%, with a new lower minimum of $75,
No account keeping fee.
We are backed by Bell Potter
a leader in the Australian stockbroking industry since 1970.
Bell Direct Advantage offers a dedicated trading desk ready to take your calls and manage your orders
What you can trade with Bell Direct Advantage
Ranked No 1. for overall client satisfaction by Investment Trends for over 7 years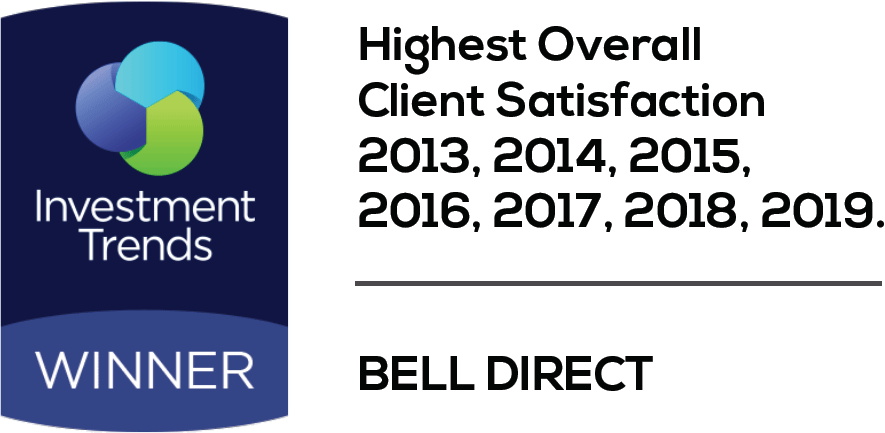 Other features of Bell Direct Advantage
In essence, IPOs are the process by which companies transform from being privately held to publicly listed. IPOs are a public offering in which a company's shares are sold off on stock exchanges, and are underwritten by investment banks. After the IPO, shares will be traded as normal on the exchange.
Boost your investing power with margin lending. A margin loan enables you to borrow money by using your existing portfolio holdings as security. By accessing more funds, you can increase the amount you have invested. This means you can work on building the portfolio you thought was out of reach.
You'll get access to Bell Potter's experienced and qualified analysts research every day. The research covers Australia's top ASX-listed companies and selected mid-cap and emerging companies. You'll get individual stock reports, detailed sector reports as well as economic and market commentary. Rated #1 by Investment Trends.
When you trade with Bell Direct, you'll receive 3 bullish and  3 bearish trading ideas each day in your inbox. Bullish and bearish actionable trading ideas are based on chart patterns detected by Trading Central. The alerts are emailed early each morning so you can decide in advance which trading ideas are best suited for you.
Our financial year summary is an innovative and easy-to-read report available to all Bell Direct Advantage clients. This easy-to-read report includes: your account summary, holdings valuation, cash account summary, transaction summary, brokerage and information services and estimated dividend summary. Rated #1 by Investment Trends.
Each morning, you'll get access to our Market Analyst Jessica Amir's Morning Bell. Jess gives a rundown on the latest market news, what to expect for the market day, stocks to watch and the latest global movements. You'll also get access to her Weekly Wraps and Monthly Wraps.
If you have any general questions related to Bell Direct Advantage, please fill out the form below and we will get back to you as soon as we can.
IMPORTANT: We currently do not have your account information so cannot answer any account related questions at this time. Please refer back to the client communication sent through to you by Macquarie initially or you can call Macquarie on 1800 501 562.