Helping Australians be better off
Our competitors see you as a profit centre, not a customer. So imagine the difference if someone invested in you?
Over 12 years ago we set out to create the ultimate investing platform that would enable every Australian to be better off.
A platform that we built and owned rather than licensed, to save you money and have more control.
One that was built by brokers, not bankers. One that did all the hard work so you don't have to.
One that made investing simpler, quicker and more intuitive.
Then we created the strongest portfolio of people in the market. No wankers. No wafflers. No cowboys. Just experts who are the best at what they do and help you make informed decisions.
Then we launched, and BANG! The GFC hit. But we not only survived, our clients thrived. It's why we've had the highest client satisfaction for 7 years in a row.
And we continue to better look after your interests, so you can do a better job of looking after yours.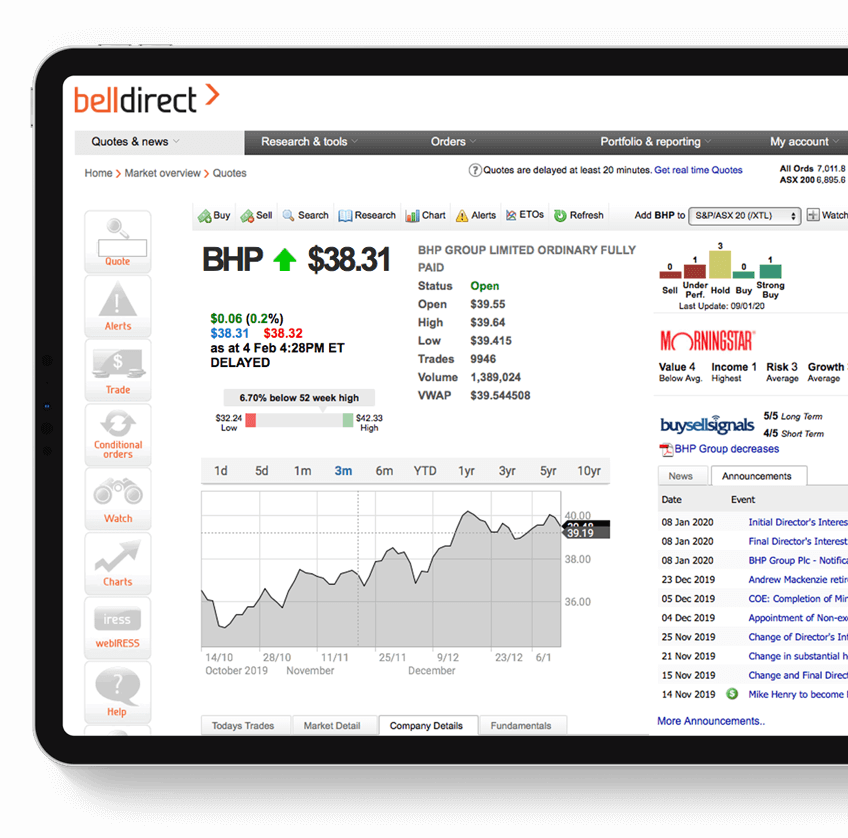 We are backed by Bell Financial Group
a leader in the Australian stockbroking
industry since 1970
Share Trading Customer Satisfaction Award Winner 2022
Bell Direct was awarded first place in Finder's Share Trading Customer Satisfaction Awards for 2022.