Check out stock ideas from Bell Direct, the No. 1 online broker for stock tips, insights & research.
Need help choosing stocks?
Find the best companies and sectors to invest with Bell Potter's exclusive research reports, including:
Recommendations and price targets
Earnings forecast and estimate changes
Financial analysis and valuations
Comparisons with peers
Results previews and reviews
Comparing ETFs – made simple. Finally.
Whatever you're looking for, there's probably an ETF for you. You just need to find it.
Comparing ETFs is so much simpler now. It's about ETF'ing time!
Use Bell Direct's ETF comparison filter to compare the features of the ETFs in the market. This is only available to Bell Direct clients and not available with any other broker.
You can filter ETFs by: asset class, sector, provider and fees.
And you can access price information, fact sheets and performance.
Looking for share & sector recommendations?
Watch our Market Analyst Sophia Mavridis' weekly stock tips and market insights covering everything from the latest company results, market trends and what to expect in the coming week.
Fears of the new Omicron variant subsided this week, as the market rallied 2% (Mon-Thu). All sectors made solid gains, with the energy, consumer staples, real estate and healthcare sectors advancing the most.
In this week's wrap, Sophia covers:
(

0:36) Metcash (ASX:MTS) gaining 12% after strong half-year results

(

1:13

) The biggest movers in the All Ords

(

1:33

) What stocks Bell Direct clients were trading this week

(

2:11

) Bell Potter's top 12 gold mining stocks

(

4:26

) Three economic news items to watch out for
Deciding what to trade today?
Receive six bullish and bearish trading ideas each day in your inbox. The alerts are emailed early each morning so you can decide in advance which trading ideas are best suited for you.
The trading alerts are based on chart patterns detected by award-winning firm, Trading Central.
What stocks are right for me?
Minimise the time involved when deciding what to trade with our Technical Insights. You can:
Identify bullish or bearish trends
Find trading ideas
Research and validate stock picks
Find exit and entry points
Monitor your stocks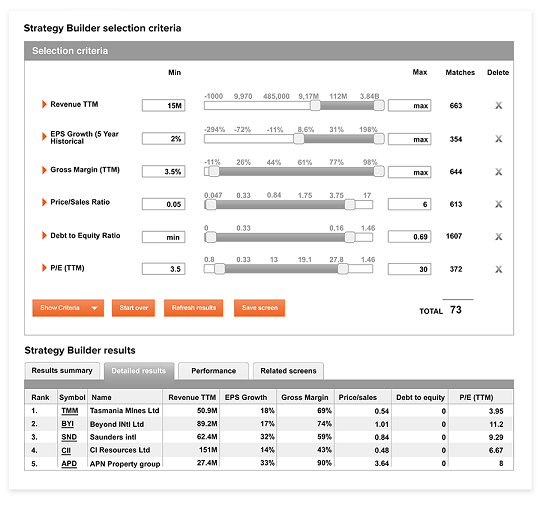 Need help with your portfolio strategy?
Our portfolio Strategy Builder tool enables you to:
Identify new opportunities and investment strategies
Choose from a list of pre-built expert strategies
Create your own strategy to identify opportunities based on fundamental and technical analysis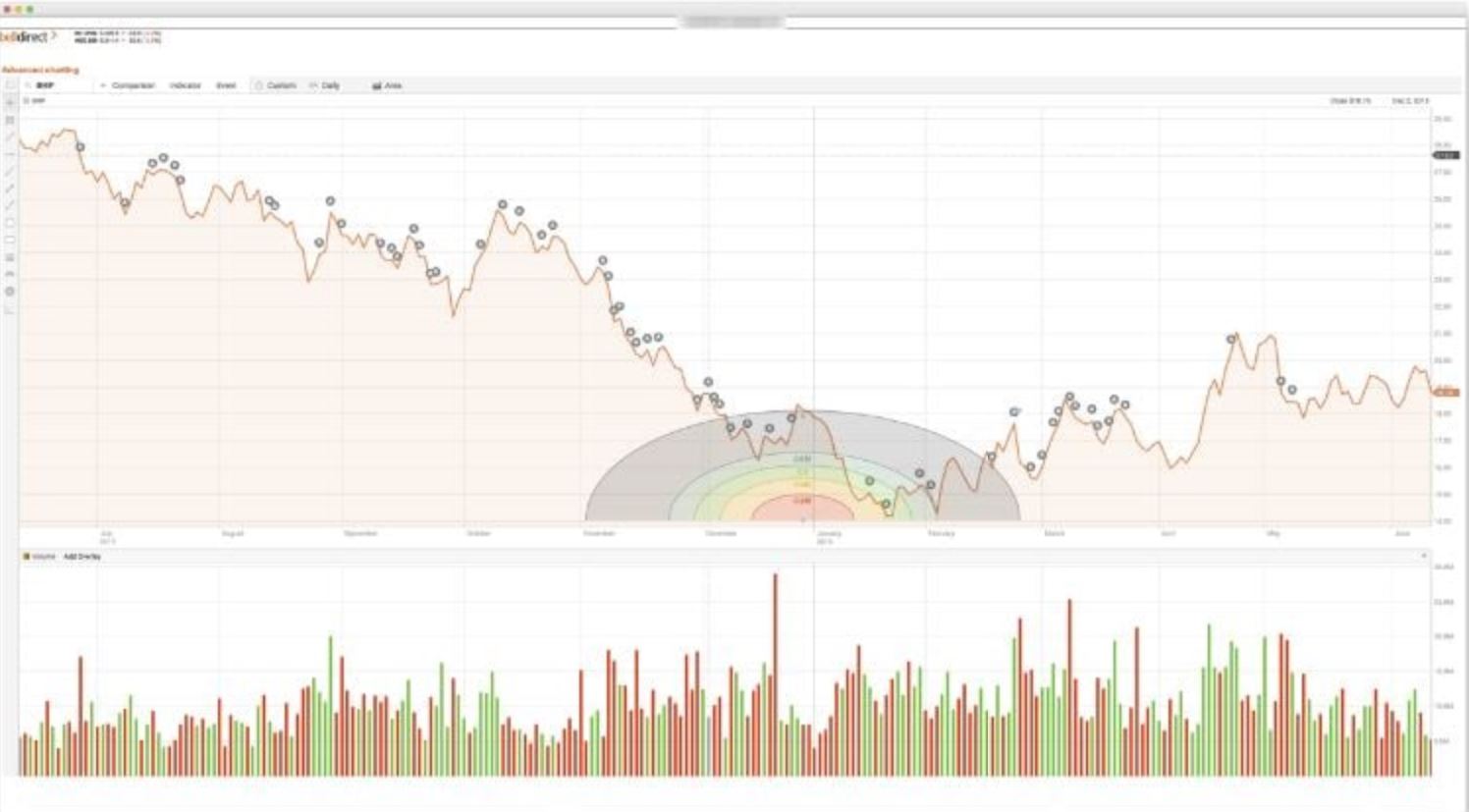 Validate your stock picks
Visualise complex pricing data and technical indicators in a simple way using our fully interactive HTML5 charting technology.
Our charting solutions allow you to directly manipulate the data displayed in a fully responsive layout on all your devices.
That's a new easy way to compare, draw and annotate your stock ideas, your way.
Want more stock research & share recommendations?
Our suite of research tools gives you detailed information on ASX-listed stocks, including:
1. BuySellSignals research for short and long-term recommendations, bullish and bearish signals, financials and sector comparison analysis.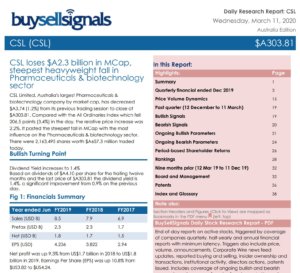 2. Consensus research from up to 20 of Australia's most respected brokers.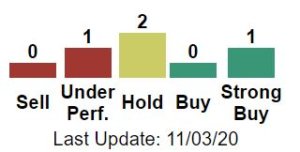 3. Morningstar key measures including forecasts, financials and dividend history from Morningstar research, one of Australia's most respected research houses.

Wouldn't you be better off with the broker with the most satisfied clients?
At Bell Direct, our aim is to provide investors with a superior trading experience, with the right tools and research to help you trade smarter.
In Investment Trends Online Trading Survey Report for H1 2019, we were voted No. 1 in:
Stock picks/recommendations
Trading ideas/strategies
Educational materials
Reliability
Telephone and email customer service
Tax tools & charting
Stock comparison/selection tools
Reporting of positions & transactions
We're confident that once you try us, you'll love us.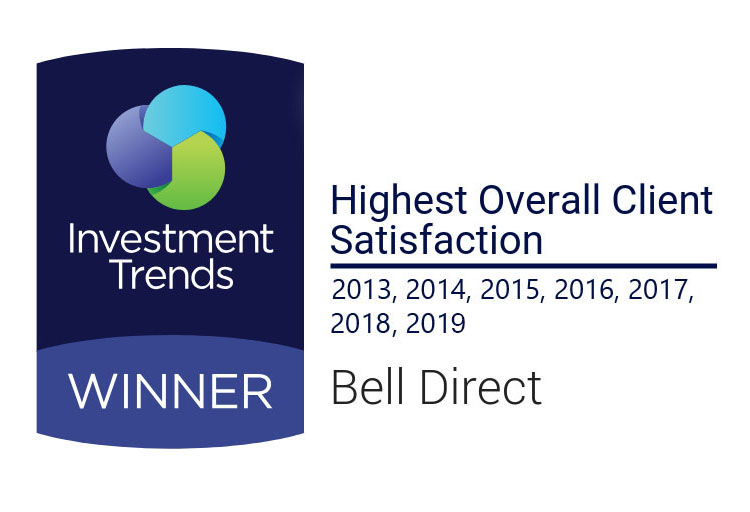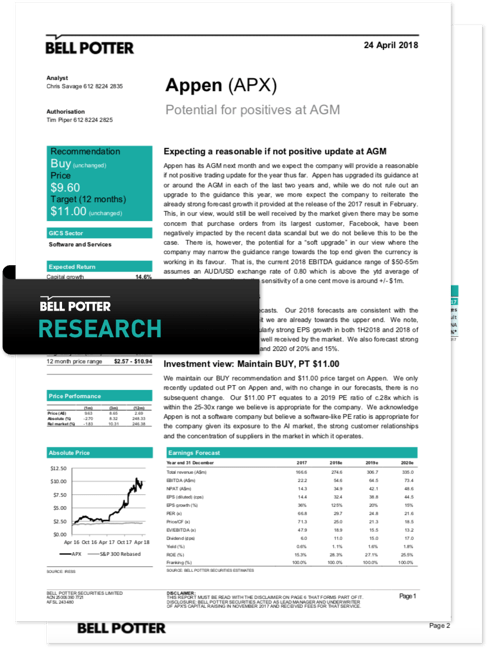 When you trade with Bell Direct, we give you access to the latest research from the Bell Financial Group.
Bell Financial Group – real broker research
BuySellSignals research – detailed reports with recommendations, signals and more
Consensus research – recommendations from 20 brokers
Key measures – from Morningstar
ASX company announcements
Live business news – from Dow Jones Newswires
Boardroomradio – webcasts of ASX company announcements