Following a record year for IPOs globally in 2021, with 3,022 new listings around the world raising US$601.2bn in total, is 2022 on the way to set another IPO record or are investors nervous about allocating money to market debutants amid rising uncertainty?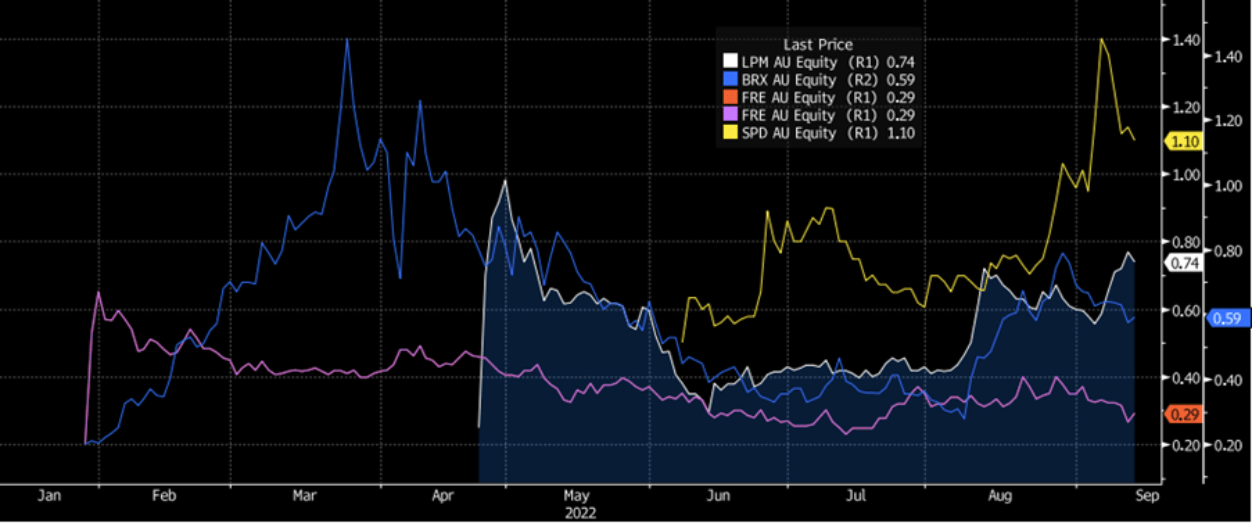 Locally, investors are piling into battery mineral exploration companies this year, and none more so than 2022 debutant Belararox (ASX:BRX), which has rocketed 339% since debuting in January this year.  The company kicked off around 5,600km of drilling at its Belara project in NSW which includes two historical copper-zinc mines. Belararox credits its soaring share price to the rising price of zinc, but investors may also believe the company is onto something big.
Firebrick Pharma (ASX:FRE) debuted in 2022 with strength and the world's first nasal spray called Nasodine that targets the common cold. Nasodine is currently in testing to be used as a treatment for COVID-19. The company's first product Nasodine, is in Phase 3 trial stage for treatment of the common cold, and despite being previously denied approval by the TGA, Firebrick is appealing the decision. The TGA approval may be a current hurdle faced by Firebrick but investors are still hopeful, as FRE shares are up 50% since January, trading around $0.30.
Lithium Plus Minerals (ASX:LPM) entered the booming lithium market at a good time and investors agree, with its share price rocketing 180% on debut in April 2022, to around $0.70. The lithium company has 19 exploration licences approved across two areas, with three more on the way and it is working on projects within the two key areas in the Northern Territory. Lithium Plus Minerals is planning an aggressive drilling program targeting a mineral resource estimate by Q1CY23.
More recently, Southern Palladium (ASX:SPD) debuted on the ASX in June and the minerals exploration and development company has soared 116% since listing publicly. After announcing the commencement of Phase 1 drilling at the company's 70%-owned Bengwenyama project, shares in the company took flight, as it mines high palladium/rhodium/platinum content; critical metals in the world's clean energy transition.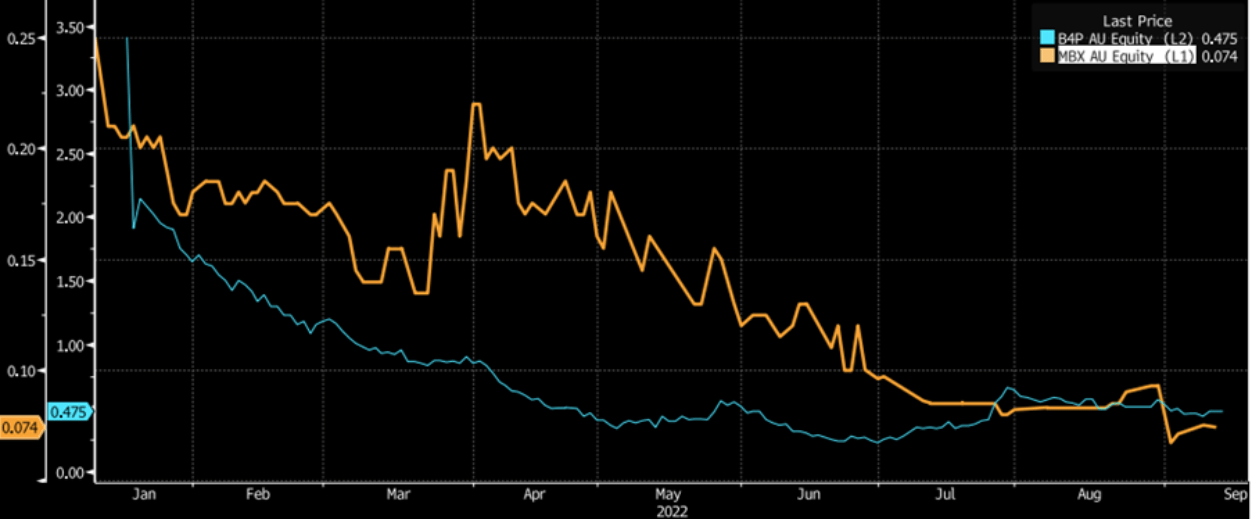 Where there's success stories, there's also the other end of the scale. In a time where regulators are close to a crackdown on alternative payment method providers and fintechs, Beforepay (ASX:B4P) took a risk jumping into the IPO pool in 2022, and so far it hasn't paid off. The company allows you to access up to $1200 of your wages in advance, with a 5% fixed transaction charge. Shares in Beforepay slumped 42% on debut at $3.41, and is now trading 85.92% lower at around $0.48.
My Foodie Box (ASX:MBX) was late to the meal prep market in terms of debuting post-pandemic, and it has shown in their share price with investors seemingly unimpressed as the share price now trades around $0.074 which is 70.40% lower than its listing price. The Perth-based meal kit provider's unique selling point is that it focuses on offering premium WA-based fresh produce with free-range meat that is ethically farmed and absent of added hormones. Investors have steered clear of the 2022 ASX arrival though possibly due to its lack of national presence aside from a partnership with Dirty Clean Food.
As for the future, furniture and mattress company Koala headlines the IPO line-up for 2023. Back in 2020 Koala looked to raise $60m via a private placement through JPMorgan and Ord Minnett. Fast forward to early 2022, the company reportedly closed the round from existing investors raising about $400m, reflecting a shift in how investors place value on companies looking to list. With interest rates continuing to rise, and the price of goods and services remaining high, the market will keep a close eye on how Koala and other consumer retail stocks will fare on debut in 2023 and future vendors may look to dampen their expectation in a cooling IPO market.