Key Offer Information
The Offer provides investors with an opportunity to invest in an ASX listed investment trust which aims to provide investors with:
An attractive Target Cash Distribution yield of 4% per annum paid semi-annually;
An attractive distribution reinvestment plan ("DRP") with a 5% discount to the NAV per Unit in respect of the Target Cash Distribution. The discount will be paid by the Magellan Group;
A Pro Forma NAV per Unit equal to the Offer Price as the Magellan Group is paying for all costs associated with the Offer; and
Transparency in relation to the value of the Trust and the portfolio.
Key Offer Statistics

Key dates of the Offer
Firm bids are due by 5.00pm on Tuesday 19th September 2017 (AEST).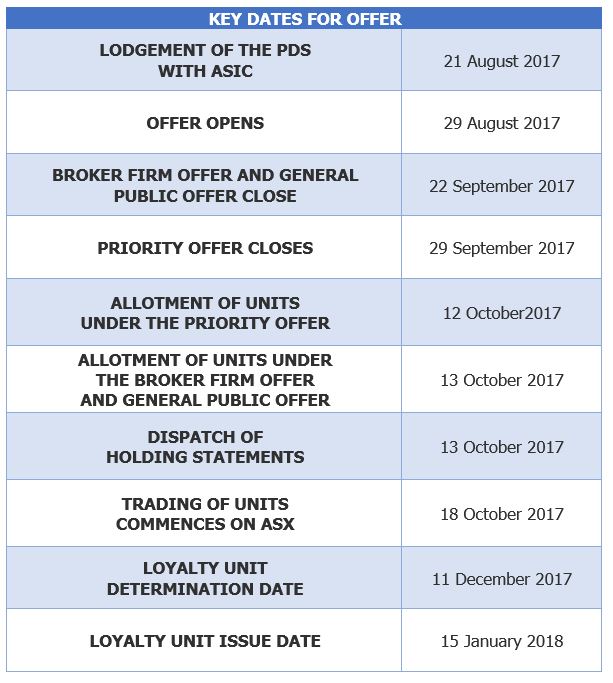 These dates are indicative only and may be subject to change. Magellan reserves the right to close the Offer early, extend the Closing Date, accept late applications, scale back applications or terminate the Offer.​
Key risks
Investors should read the risks described in Section 6 of the Product Disclosure Statement.