Get the best research tools with Bell Direct.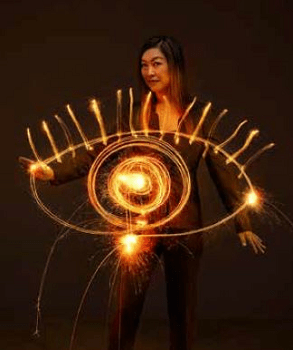 To illuminate the market, Julia Lee uses Recognia's Daily Trading Ideas, portfolio Strategy Builder and Technical Insights.
Bell Direct clients have free access to these portfolio strategies and trading ideas.
Recognia's research helps investors identify trading opportunities, compare stocks and optimise their portfolios.
Watch the videos below to find out how Julia use Recognia to build her investment strategies and how you can apply it to your own trading style.
Receive Daily Trading Ideas
With Recognia's Daily Trading Ideas, you get:
6 stock trading opportunities every day in your inbox: 3 bullish and 3 bearish actionable stock ideas
The ability to trade directly from your email (when you are logged in to your Bell Direct account)
In the video
Julia gives a rule of thumb for choosing your trades when you receive the Daily Trading Ideas email in your inbox (starts at 0'39")
Recognia's expert David comments on the various trend patterns and the ones he prefers (starts at 0'59")
To find out more infomation on the Daily Trading Ideas returns, please go to the bottom of this page.
View a sample email
Identify portfolio winning strategies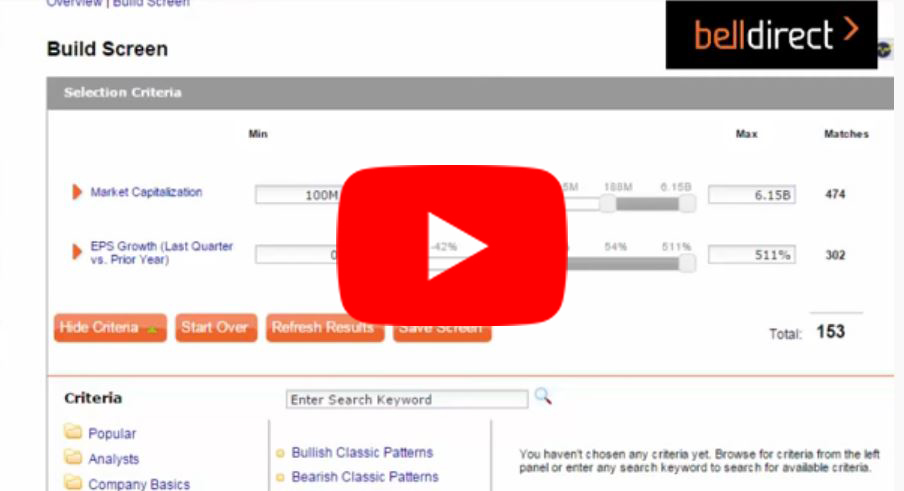 Recognia's portfolio Strategy Builder enables you to:
Identify and create new investment strategies based on fundamental and technical analysis
Customise pre-built strategies from a range of investing styles
Back test and compare your strategies at a glance using up to five years of historical data
In the video
Julia builds a strategy from scratch combining earnings and price momentum to get powerful trading signals (starts at 0'58")
She shows how to back test the performance of her strategy (starts at 2'24")
She adds a trailing stop loss to her model and looks at the impacts on performance (starts at 3'17")
To access the portfolio Strategy Builder
Simply log in to your account, go to the 'Research & tools' tab and click on 'Strategy Builder'.
Login to start using Recognia's Strategy Builder now
Get technical insights & find stock picks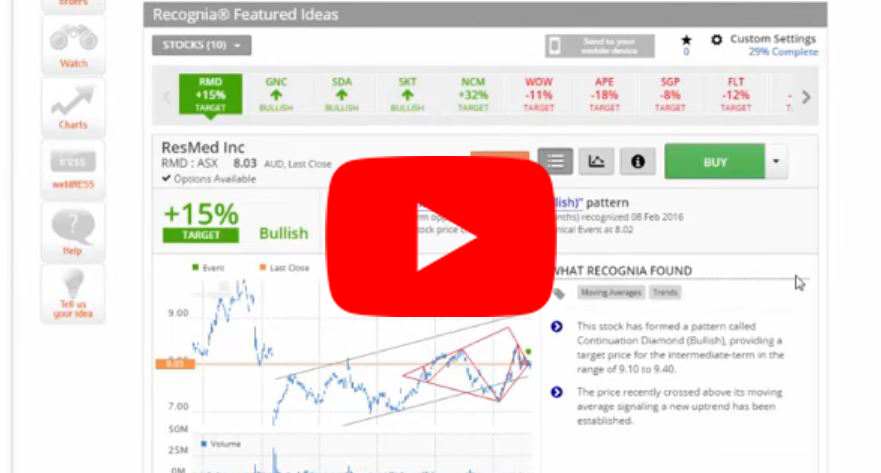 Recognia's Technical Insights enables you to enter and exit stock positions and cut down the time involved to find trading ideas.
You can:
Identify bullish or bearish trends
Check for signs of strength and weakness with over 30 types of chart patterns
Research, validate and monitor your stock picks
In the video
You will see how to set up your own investment criteria using the customs settings (starts at 0'52")
How to add relevant data to improve your set up (starts at 2'18")
And how to use the trailing stop loss tool to manage risks and minimise losses ( starts at 2'46")
More Tips & Tricks
How to access Technical Insights
Simply log in to your account, go to the 'Research & tools' tab and click on 'Technical Insights'.
Login to start using Recognia's Technical Insights now
Bell Direct voted No1 by investors for research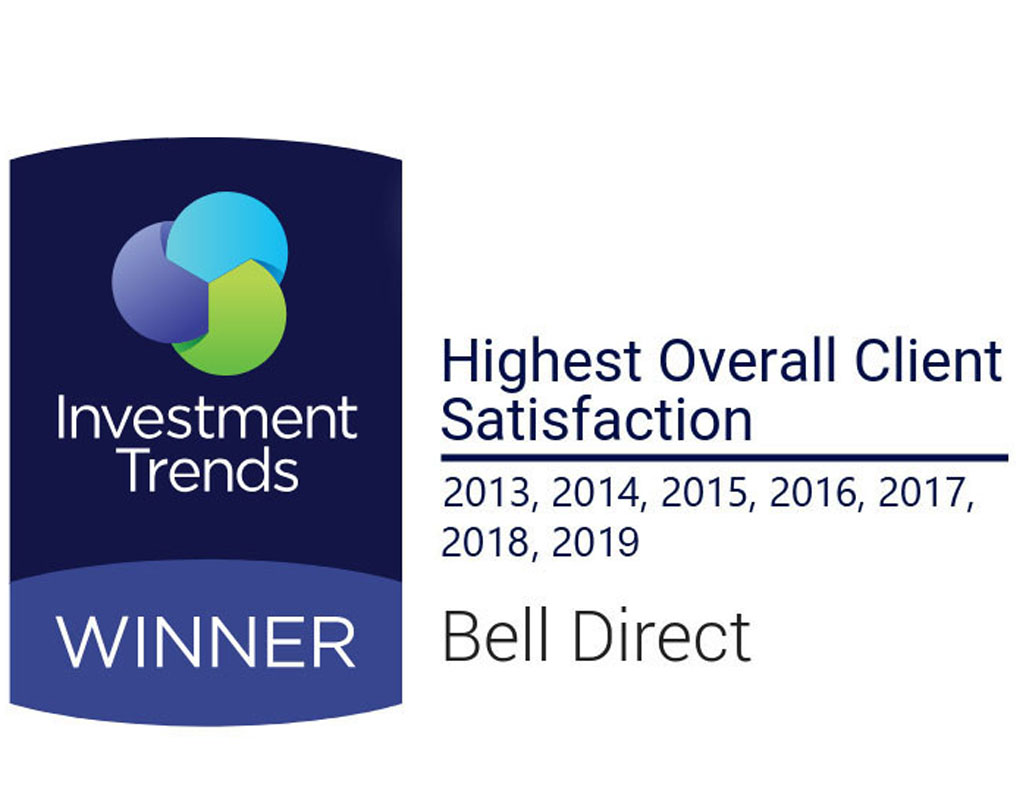 Recognia is one of the research and trading tools we are proud to offer that help investors trade smarter.
That's one of the reasons why Bell Direct has been voted Number 1 for research tools, trading ideas & strategies and stock recommendations (Investment Trends' 2013, 2014, 2015, 2016, 2017 & 2018 online broking reports).
How it works
Once you open your trading account, the Strategy Builder and Technical Insights tools will be available in the 'Research & tools' tab in your account.
You will also start receiving the Daily Trading Ideas in your inbox. You can opt out at any time by contacting us.
Disclaimer
Dates evaluated: from 1st January 2017 to 31st December 2017
Source: Trading Central
Performance results assume that each trade idea is bought at the fair price the first trading day following the date the idea is published in the Daily Trading Idea email. Fair price is defined as the average of the high, low and closing price for the stock. Trade ideas are held in a mock portfolio until the position is exited on a 5% trailing stop.