Switch to us and find out what you've been missing out on.
Discover Bell Direct SMSF
Whether you're doing the paperwork yourself or outsourcing it, do you have a niggling doubt that you still spend too much time on your SMSF admin?
It pays to check whether your current admin gives you:
Daily reporting to monitor your portfolio and performance
A mobile app to track your portfolio on the go
Your SMSF tax return and audit all taken care of (plus making sure your SMSF sticks to the rules)
Personalised service and expert advice if you need it (more than just a pesky website)
Bell Direct, in association with SuperGuardian Pty Ltd (AFSL 485643) gives you all that and more. With trading included in the service, you have your SMSF admin and investing together on one platform. We take care of the paperwork, so you can focus on your investment performance.
If you think switching your SMSF is a pain, take advantage of our free concierge service (a real person) and forget the stress.
What you get with Bell Direct SMSF
From tax, compliance, reporting and our free concierge service, to investment options and portfolio strategy, our all-in-one solution gives you all the tools you need to focus on your SMSF performance.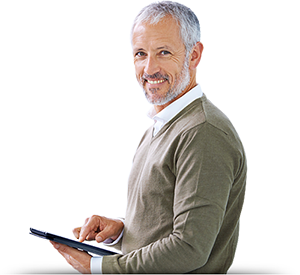 Free concierge service for your SMSF transition
If you think moving your SMSF admin will be difficult, don't worry. We do the hard work for you.
As part of Bell Direct SMSF we offer you a FREE concierge service, to make the process of switching as simple as possible.
You're assigned a dedicated SMSF expert who will guide you and answer any questions you have along the way. This personalised service means we take care of the heavy-lifting, so you can forget the admin stress.
Check out our competitive fees
Bell Direct SMSF fees are value for money, transparent and easy to understand.
| | |
| --- | --- |
| Switching | Fees |
| Annual admin fee | $1190 p.a. |
| Transfer fee | FREE |
| Fund audit fee | $290 p.a. |
| Daily reporting | FREE |
| Mobile app and online portal | FREE |
| Concierge service | FREE |
| Trades | From $15 per trade |
| Personalised services and strategic advice | Price available on application |
Find out more about fees
Bringing the right experts together for your SMSF
SuperGuardian are SMSF admin specialists who take care of your audit, tax, compliance and strategic SMSF advice with:
Accounting:

your financial, compliance and regulatory documents are prepared for EOFY (capital gains tax records, BAS/IAS/PAYG, annual tax return).

Compliance:

you can get quickly alerted of any compliance breaches.

Independent audit:

a panel of external auditors audit your SMSF to make sure you meet your legal requirements.

Personalised services:

you can get personalised help with things like contributions strategies, change of trustee, disability, divorce and fund windup.

Pension admin:

if you need to move from accumulation to pension mode (including pension rebate, deduction calculation) we can do it for you.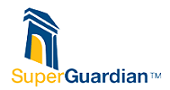 Our insurance partners are AIA & AGI. For your life and income protection insurance, they can give you highly competitive wholesale rates.
Discover our Master Insurance Plan.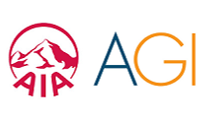 Our term deposit partner is Australian Money Market (AMM). If you want to choose from a large range of term deposits, you can use AMM as one centralised access point to make it easier.