Key Offer Information
WAM Global will aim to:
Focus on listed global securities
Invest in undervalued growth companies
Utilise a portfolio based and index unaware investment methodology
Preserve shareholders' capital
The investment manager is Wilson Asset Management.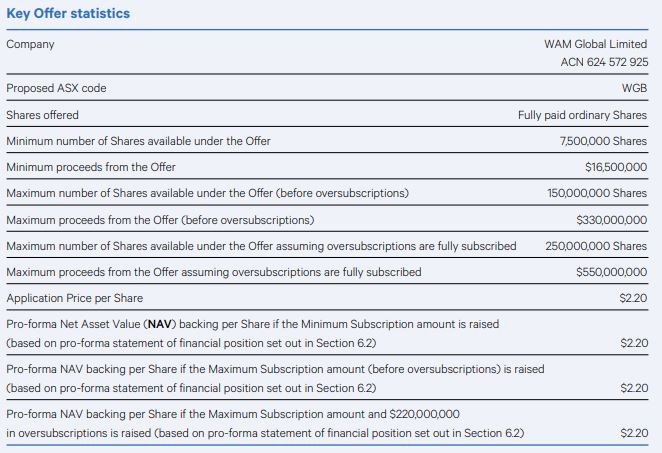 Key dates of the Offer
Firm bids are due by 5.00pm (AEST) on Tuesday 29th May 2018.

The above dates are subject to change. The company reserves the right to amend this indicative timetable, close the offer early, extend the closing date or accept late applications.