Get $300 free brokerage until June 30th when you move to Bell Direct.
All you need to do is:
Step 1: Join Bell Direct and transfer your stocks to your Bell Direct portfolio.
During your application, when you're asked whether you want to 'Establish a new HIN', select 'No', then enter your existing broker holdings details so we can arrange for your holdings to be transferred into your Bell Direct portfolio.
Remember to sign the HIN transfer form at the end of your application (no electronic signatures). Your Bell Direct account details must match your existing HIN details exactly to enable a smooth transfer from your existing broker.
Step 2: When your trading account is open, any trades you complete by COB 30 June 2022 will be eligible towards your $300 of free brokerage.
Your brokerage up to the value of $300 will be refunded at the beginning of the month following the order(s) being executed.
Remember, to access your $300 of free brokerage, you must transfer your holdings to your Bell Direct portfolio.
What could be better than $300 of free brokerage?
Exclusive Bell Potter research
Better service and your calls answered, on average, within 20 seconds
A reliable investment platform
An Australian owned platform backed by Bell Financial Group
Tools and research to help experienced investors get ahead
Legal ownership of your shares, with your own individual HIN
How about we share our secrets with you?
Get exclusive research, like Bell Potter research, for your eyes only.
Looking for investment opportunities? Get your research at your fingertips.
When you join Bell Direct you get exclusive access to Bell Potter's experienced and qualified analyst research every day. You can even access the research on your mobile (you can't get that at any other broker).
For a huge selection of large and mid-cap ASX-listed companies you'll get:
A recommendation and price target
Earnings forecast and estimate changes
Financial analysis and valuation
Comparison with peers
Results preview and review
Here's the proof: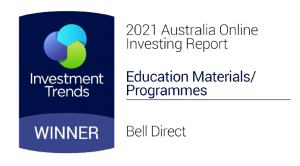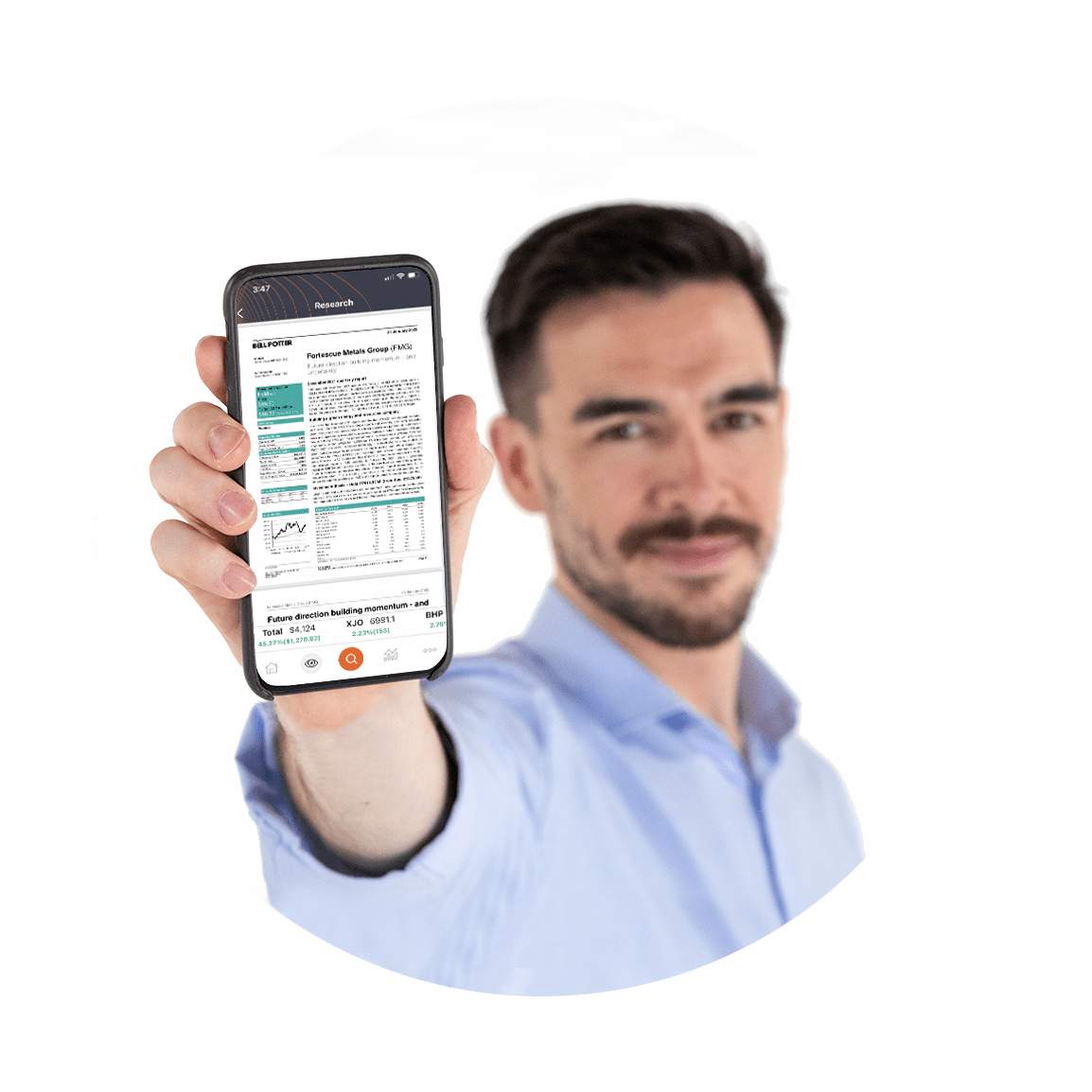 How about a real person answering the phone?
When you call Bell Direct, we'll answer your call on average, within 20 seconds.
Have you ever called your broker and waited for what seemed like an eternity? And when you finally got through, you were stuck talking to a robot… or to someone who didn't understand investing?
Making investors happy and solving their problems is a big part of what we do.
When you give us a call:
You'll talk to a real person – no robots.
You'll talk to someone who understands investing and trading.
You won't wait long: our call waiting times are lightning fast – great when you're in a hurry.
You won't get transferred to another department – we're there until your query has been resolved – we're only happy if you are.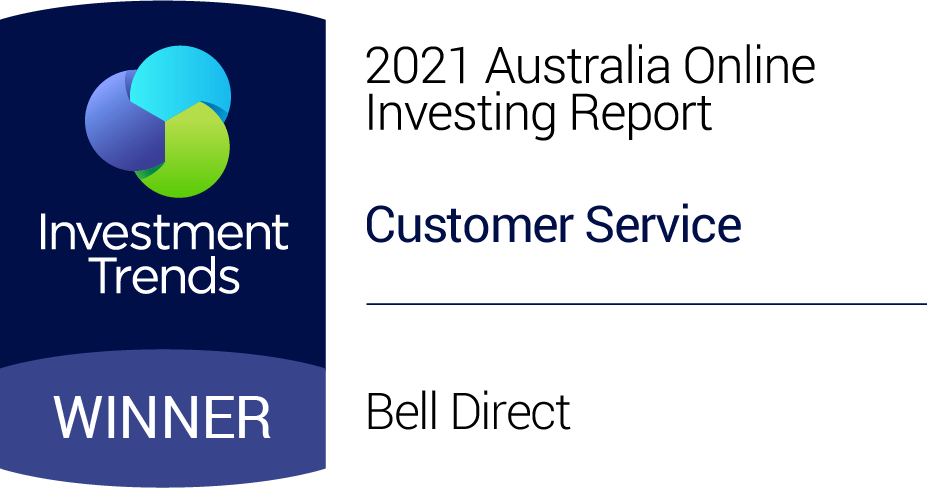 How about a platform that actually works?
Finally… a simple, reliable investment platform with easy-to-use tools.
Have you ever missed an investment opportunity when your platform went down?
With Bell Direct you get a reliable investment platform that's easy-to-use, filled with a bunch of handy tools and features including: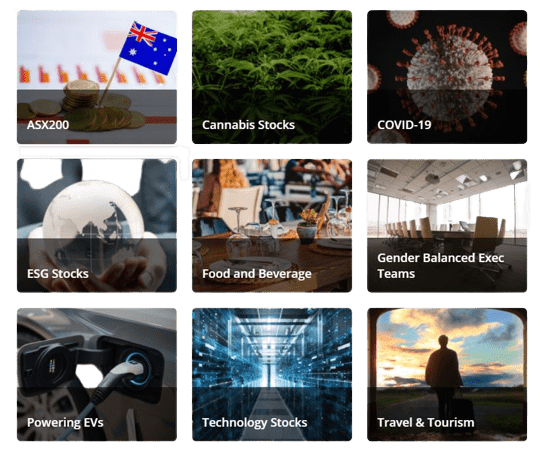 How about good old-fashioned peace of mind?
Bell Direct is Australian owned and operated, and part of the Bell Financial Group.
Are you spooked by flashy new brokers you've never heard of?
We've been around since 2007 and we're part of the Bell Financial Group, which has over 760 employees operating across 13 offices in Australia, as well as offices in New York, London, Hong Kong and Kuala Lumpur.
Your shares belong to you
When you join Bell Direct, you'll get or use your own individual HIN, so you have legal ownership of the shares you buy, no questions asked, and no asterisks.
We think that's better than many of the newer "low-cost" broker platforms, which operate under a custodial or nominee model that pools everyone's shares, and sometimes cash, together. This means investors do not have legal ownership over their shares. In the event of bankruptcy, or collapse of the platform, investors have limited claim to their shares.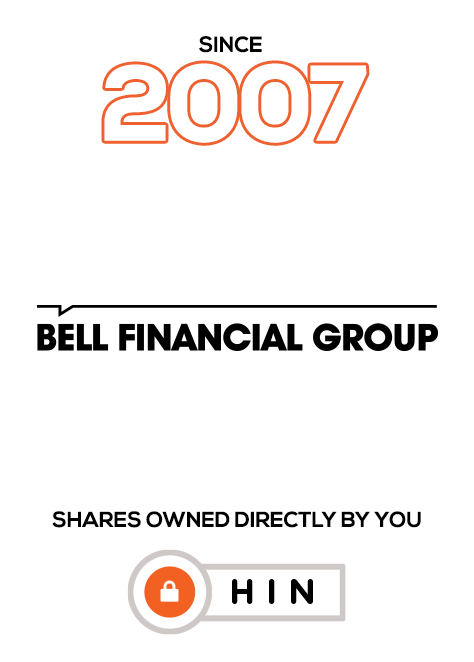 How about value for money?
Better value than the big guys (and even better value the more often you trade).
Don't you deserve a simply better deal?
Trade size
Bell Direct
CommSec
ANZ Share Investing
Westpac Online Investing
Nabtrade
$5,000 trade
$15
$19.95
$19.95
$19.95
$19.95
$10,000 trade
$15
$19.95
$24.95
$19.95
$19.95
$25,000 trade
$25
$29.95
$29.95
$27.50
$27.50
Frequent Trader Discount

> 10 trades/mth




$13




> 30 trades/mth




$10

None

> 1 trade/mth $19.95




or 0.11%

None
None
The above information is true as at 01/04/2022.
Ok, we know terms and conditions are important…