Hint: Take a look at big tech, pharma, and travel stocks
As vaccination rates rise across the world, the introduction of vaccine passports is being touted as a way out of constant lockdowns. France has already introduced measures where visitors to cinemas, museums and sporting events are required to show proof of vaccination or a negative COVID-19 test. Israel has a 'green pass' system under the same premise, and people in New York City will also have to show proof of vaccination for indoor dining, gyms, and theatres as of mid-August. Other countries within the European Union have a vaccine passport system that allows those who are fully vaccinated to travel freely within each other's countries. Australia is developing vaccine passports for international travel, and the federal tourism minister has said he'd also like to see a similar system for domestic travel.
"Vaccine passports could have a two-fold effect on financial markets", explains Bell Direct's Senior Market Analyst, Jessica Amir. "Firstly, some analysts believe this could initially slow economies. It may initially decrease the numbers of people who are travelling or going out and spending money, which could have a negative effect on markets."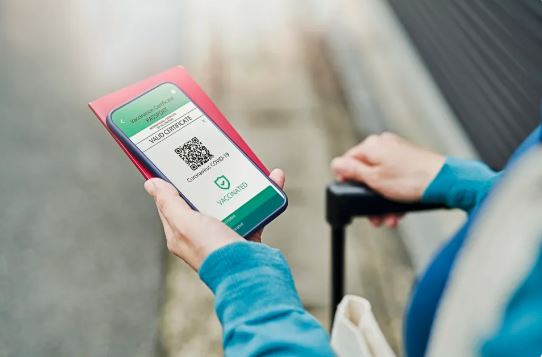 However, the hope is that although economies might slow slightly to start with, vaccines will end up buoying the market. "If people need a vaccine to travel and live how they choose, this could further boost stocks in vaccines across the world, including Pfizer, AstraZeneca, Moderna – of which 3 million doses are due to arrive in Australia in October – and Johnson and Johnson," says Ms Amir. "It's already been proven that the introduction of vaccine passports increases the uptake of people getting vaccinated; after Italy announced that a vaccination passport would be mandatory for going to gyms, swimming pools, museums and indoor restaurants, authorities reported a significant spike in vaccination bookings."
"ETFs (Exchange Traded Funds) are a low-cost way to access global markets and include healthcare companies in your portfolio. Consider the iShares Global Healthcare ETF (ASX:IXJ) which includes Pfizer and Johnson & Johnson," Ms Amir added.
Vaccination passports could also further increase the share prices of big tech companies: "Microsoft has introduced a "Smart Health Cards Framework" that would allow people to store and manage their own vaccination results so they can be shown when needed," says Ms Amir. "IBM is also creating their own digital health passport that will use blockchain technology."
One of the ETFs that includes Microsoft and captures the upside of numerous tech companies is the iShares S&P 500 ETF (ASX:IVV).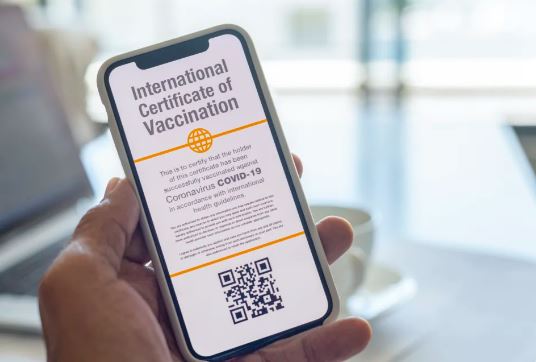 If vaccine passports take off, the effect on the travel and tourism industry will be huge.
"The industry is doing all it can to introduce vaccine passports, including the International Air Transport Association developing their own app called a Travel Pass," says Ms Amir. "This is being piloted soon by 14 airlines. Of course, if people are able to travel freely again, both internationally and domestically – without having to quarantine – it supports cash flow and growth for many businesses in the service industry, so we should see stocks rise. Morgan Stanley have predicted that this year Qantas' capacity will be just 18% of FY19, but by 2023 it will be at 82%."
"If you're looking to make some long-term investments, now could be the time to think about investing in tech companies, big pharmas who are making vaccines, and your exposure to travel and tourism stocks."